One of Wubbzy's favorite holidays – Easter – is upon us! It's that splendid time of year when the Easter Bunny visits in the morning, we dye eggs, and spend time with friends and family. Last year, Wubbzy had a blasty-blast going to the White House to visit the President for Easter, but this year Wubbzy thinks he wants to partake in a traditional celebration – an Easter Egg Hunt! Wubbzy can't think of anything that would be more fun then going on an adventure, hunting down eggs full of delicious surprises all around the yard and house! Have you ever taken part in an Easter Egg Hunt? Or have you been a part of putting one together for someone else? Either way, Wubbzy has a blast with this oh-so-fun Easter tradition!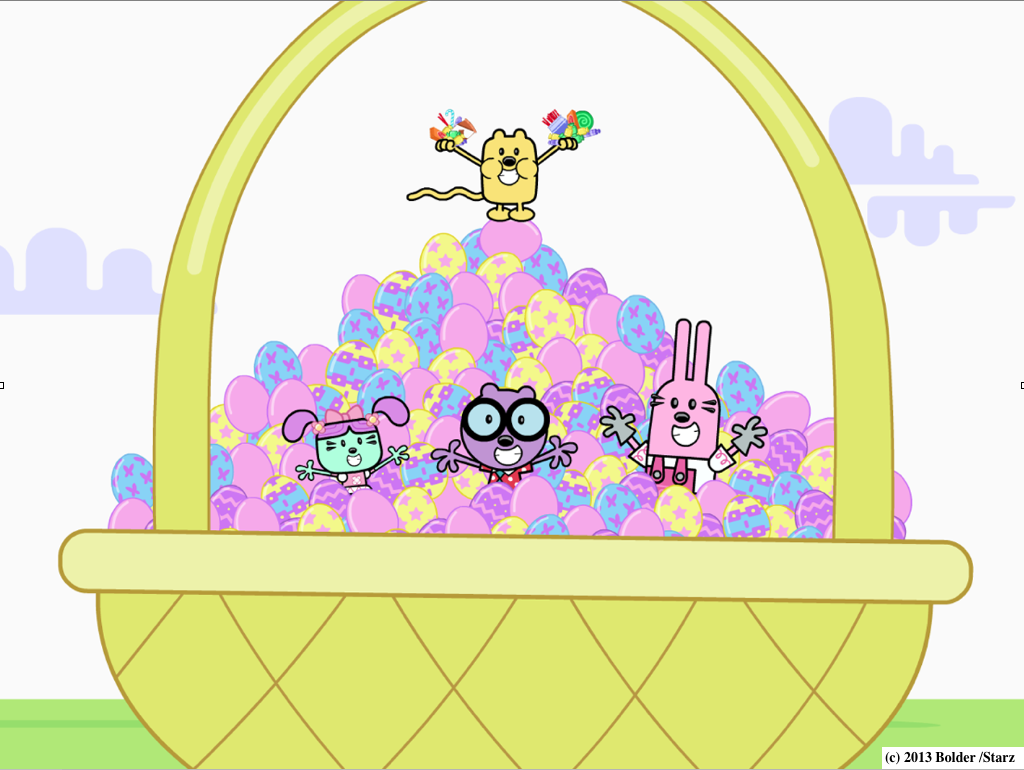 Wubbzy wants to make sure that everyone has the best fun-filled Easter Egg Hunt possible this year, so he's found a great compilation of some great ideas that will ensure that everyone has a good time with this year's hunt! Wubbzy's favorites ideas from this list are planning a nighttime Egg Hunt and making the Easter Egg Hunt a bit more challenging by having the children also hide eggs for their parents to find.  Wubbzy wonders who would find more eggs – parents or kids? Wubbzy thinks these different ideas are fun ways to change up the traditional Easter Egg Hunt and maybe create new family traditions!
Wubbzy's idea of a perfect Easter is an Easter filled with fun times, friends, and family. Start out the morning with a delicious brunch, then spend some time dying eggs all kinds of cool and crazy colors. The afternoon is Easter Egg Hunting Time! Wubbzy has a blast when he gets together with all of his friends to partake in fun activities. In the evening, sit down together as a family and read and play with Wubbzy's fun new app "Wubbzy and the Superhero." With interactive games and charecters, it is a fun was to read and learn as a family! Wubbzy doesn't know what could be more fun then putting together an Easter Egg Hunt! Everyone will have a so much fun searching for the eggs and finding the goodies inside!  Wubbzy hopes that with his fun tips, you can have the best Easter ever spending time with the people who matter most to you!