Wubbzy loves Valentines day! What better way to celebrate Valentines Day with your friends, family and neighbors than with Wubbzy's sweet, homemade valentines. Wubbzy got inspiration from his flutterfly friends to make these sweet and special valentines because his friends always appreciate homemade gifts. Wubbzy know everyone will enjoy Wubbzy's Sweet Flutterfly Valentines just as much as all of his friends in Wuzzleburg do!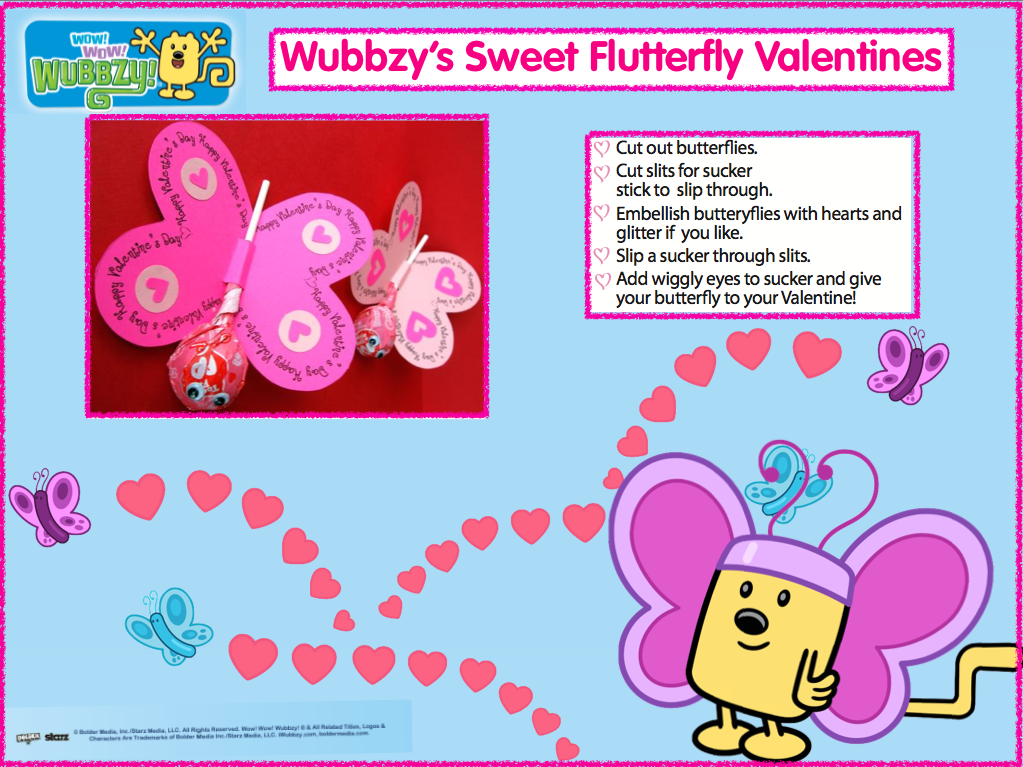 Wubbzy's Sweet Flutterfly Valentines are quick and easy. They are a great activity for kids to explore their creativity! Wubbzy likes to make each valentine unique by adding glitter, stickers and other decorations. Remember, no two flutterflies are alike!
What you will need:
Printer (or trace shapes on card stock)
Colored Card Stock
Scissors
Lollipops or suckers
Googly eyes
(Glitter, stickers, decorations of your choice)
Instructions:
Print or trace flutterfly Valentine stencils on colored card-stock, cut out, make slits for the sucker or lollipop, add some decorations (cut out shapes of paper, stickers, glitter, etc.), insert sucker and then add some wiggly eyes to the top of the sucker. Add a piece of tape to the back to keep the sucker or lollipop securely in place.
Flutterfly  Stencils: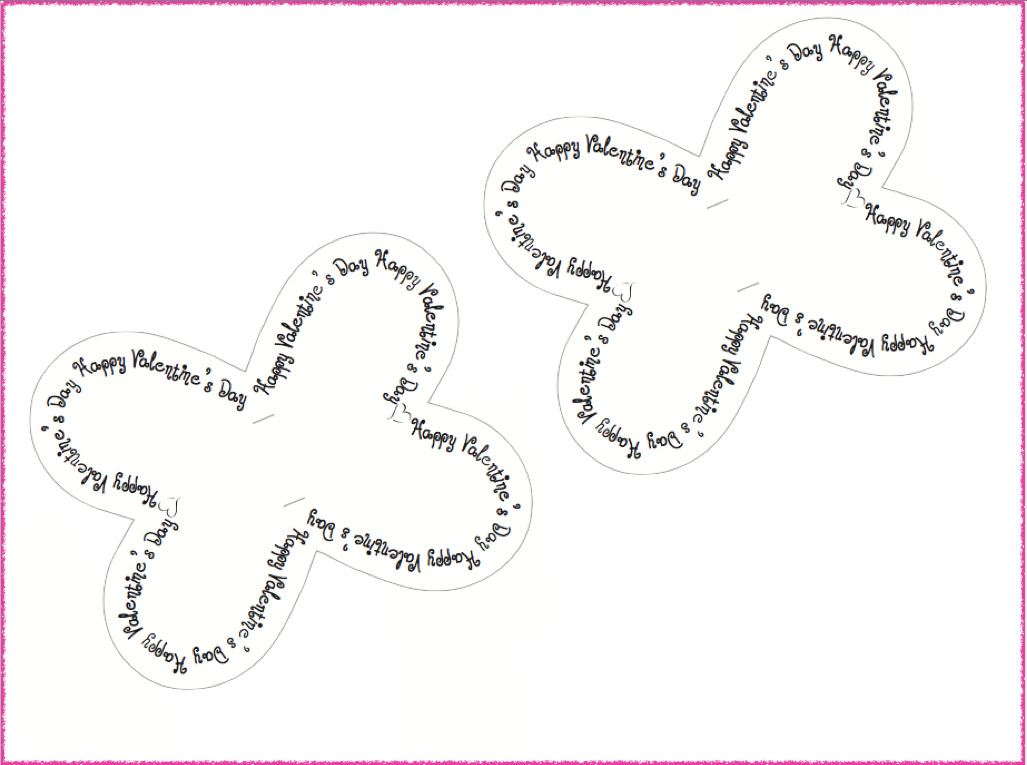 These tasty valentines are a big hit in Wuzzleburg! You and your kids will have a great time with this fun activity and the recipients of Wubbzy's Sweet Flutterfly Valentines will love, love, love getting them!