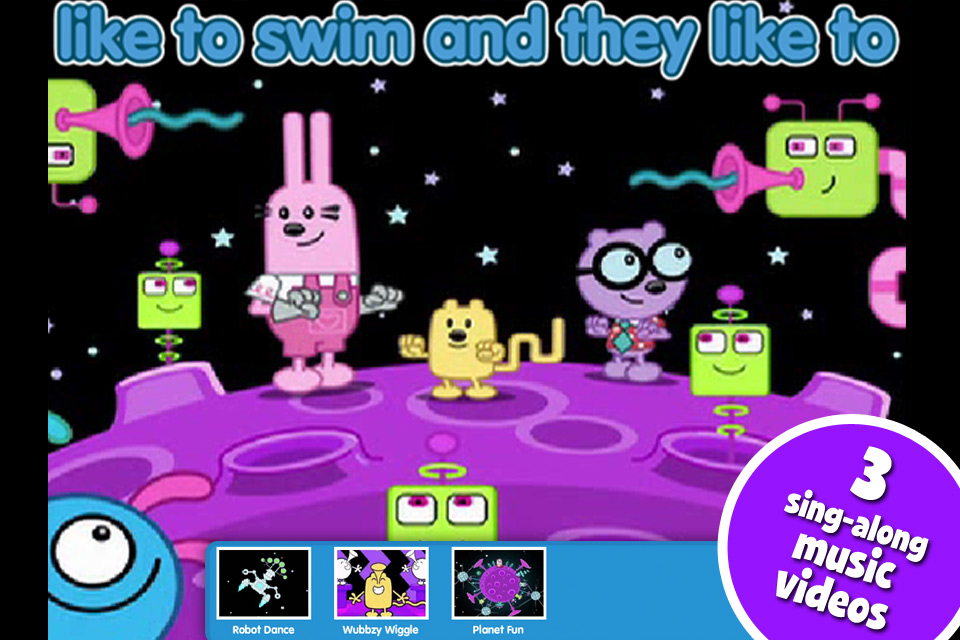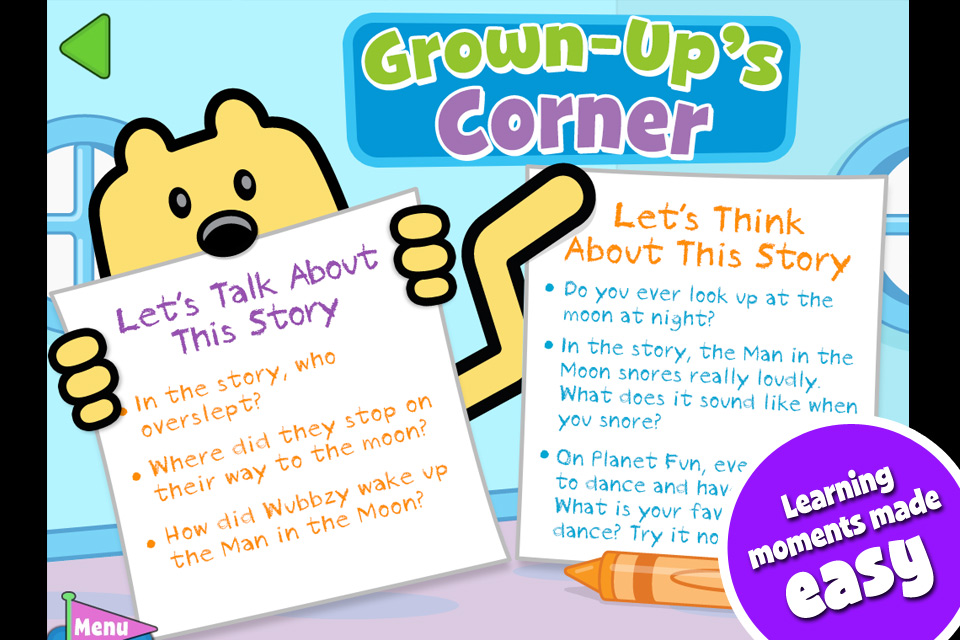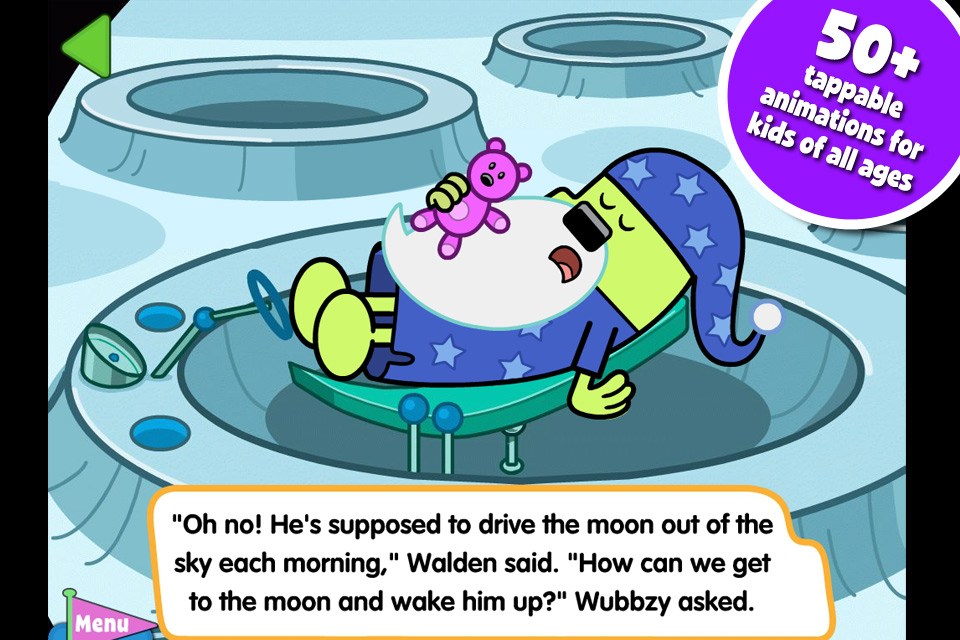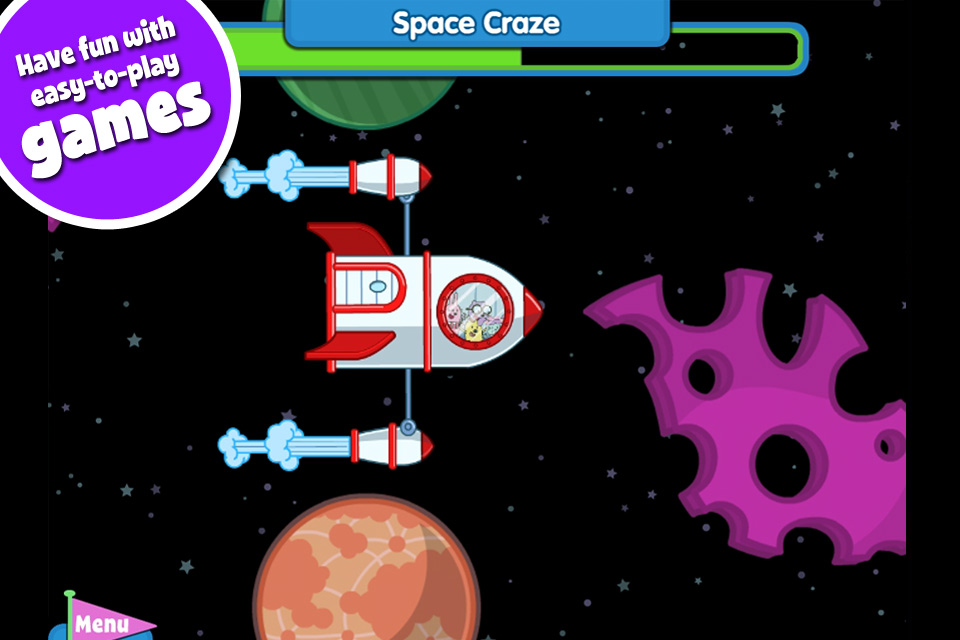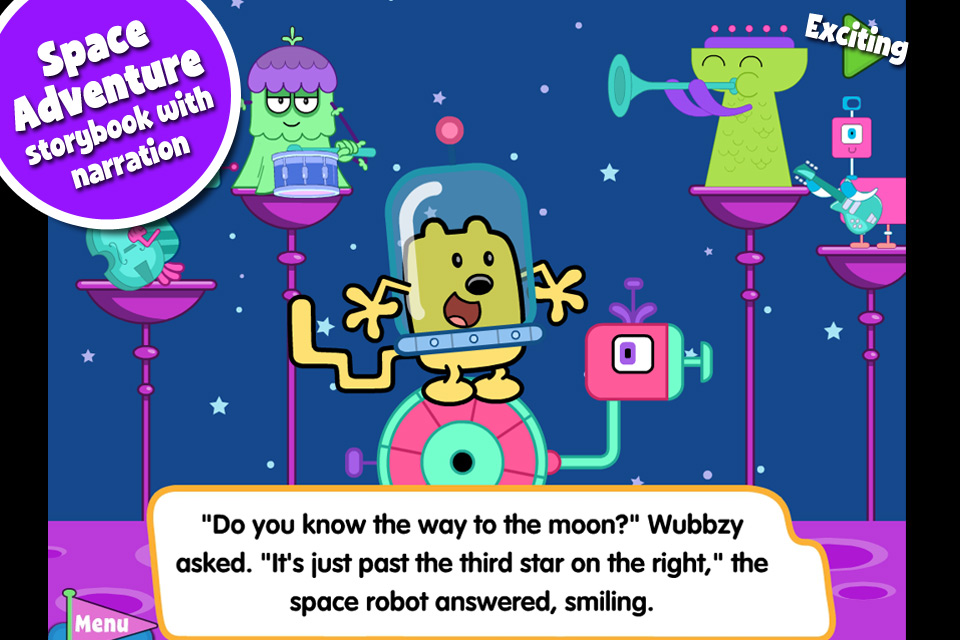 Wubbzy's Space Adventure – Available Now
Blast off with Wubbzy, Walden, Widget and Daizy on an out-of-this-world space adventure!
With this fun-filled app, inspired by the Emmy ® Award Winning Nick Jr. ® TV series Wow! Wow! Wubbzy ®, kids will explore space, meet kooky aliens and finally wake up the sleepy Man in the Moon so he can see the sun rise.
Available for:


iPad and Android